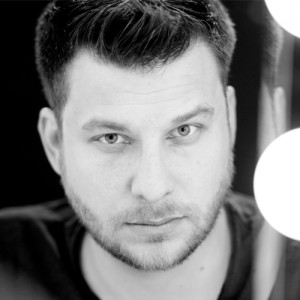 Löwenherz, aka LWNHRZ, who grew up in Tübingen started to produce music at the young age of 14 years. As a child he received piano lessons which is also the reason for his affinity to create catchy melodies.
He completed his management studies in Stuttgart, Istanbul and Switzerland. Simultaneously he played in various clubs and cities gaining very different impressions and experiences from which he developed his out his present style.
The style of his own productions and sets moves between Deep and Techhouse, to emphasize, however, are the harmonic melodies, which can be found in his entire music as a common component.
Since the beginning of the year he is producing and performing with his friend and colleague "Freed". You can be curious about this promising cooperation generating more wonderful tracks and surprises!
In July 2014 Löwenherz released his first EP "Bearleener" at the Zurich based Label Indiana Tones. On the first day the club hit "Bearleener" reached the Top20 Beatport Release Charts.
In October 2014 then, Löwenherz' first official Remix was released on Clair de Lune Records. Lumoon & Rob!in – Printemps Nouveau (Löwenherz Remix) with it's catchy sax melody reached more than 10.000 clicks during the first week after the release.
One year after the passing of Nelson Mandela and almost 500.000 listeners (web wide) later on 5th December 2014 Löwenherz Freed's Mandela Tribute Song will be officially released on Clair de Lune Records. Famous Remixer Zwette and Severin Borer contributed nice remixes.